Dated technology isn't vintage or retro - it's just plain old and can hold your company back.
Optimizing IT infrastructures with regularly refreshed, best-in-class servers enables organizations to increase agility, improve efficiency, and reduce operational expenses. Dell EMC PowerEdge portfolio with Intel® Xeon® Platinum processors delivers greater automation, scalability and security to ensure IT infrastructures run their best.
Compared with continuing to operate installed servers, refreshed servers deliver: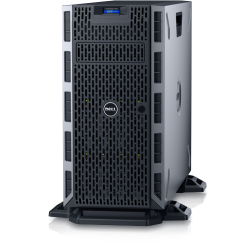 $123.4K annual revenue increase per year
29% improved application performance
ROI in less than one year
22% faster application development lifecycle
Create a more efficient, agile organization and move into now with Connection and Dell EMC. Get started by scheduling your custom assessment to estimate what your infrastructure is costing today in relevance to power/cooling, floor space, performance, data reduction and more, and what the TCO will be when you #GetModern.
---